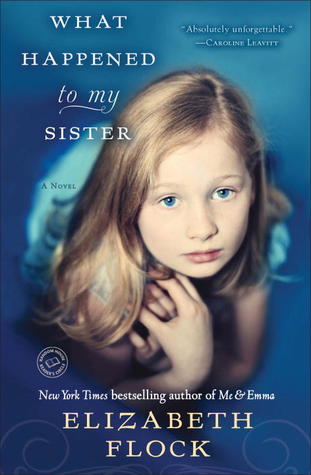 My Rating: 5/5
I won this book in a free give-away on Goodreads. Paperback.
Short Summary: Carrie Parker begins to uncover the scary truth behind what happened to her younger sister Emma, as she and her mother attempt to start their new lives in Hartsville, NC.
My Review: I rated this book five stars on Goodreads because it is absolutely amazing. It's a heartbreaking, warming tale of Carrie and her search for Emma. This book covers many issues and topics like child abuse and neglect, mother-daughter relationships, friends, broken families, murder, death, sex, and family struggle to stay together.
You are hooked from the beginning. There are a few slow places that I skimmed over, but for the most part it is a quick and easy read. I didn't want to put the book down until I had finished reading it. It is always frustrating and entertaining to get inside the mind of a child and experience with them the issues that seem out of their control.
Carrie's family is neglectful from the start, and she lets you know it. However, she is also very loyal to her mother, careful not to get her angry. This is not only because she is frightened, but purely because she loves her mother. It is clear that she loves her family, and wishes it was as perfect as her new friend Cricket's seems to be. Cricket's family problems are addressed in the book, but when compared to Carrie's, it's nowhere near as tear-jerking. Thankfully, the farther away Carrie seems to be getting from her mother, the closer she is to becoming part of a new friendship and family, as well as finding out the truth about her younger sister.
I loved this book. I'm so glad I was one of the lucky winners of the free give-away. If you have never entered a giveaway on Goodreads.com, check it out. You may find an awesome gem like this one.
I read this book for my own enjoyment and was given this book for free.